This is the first release of a much better web based approach for alarm management based on the google web toolkit GWT.
I have included the source and the war file in order to have your comments. The API from JBoss in being used in order to collect and manage the Alarms.
Please make your remarks. I hope i will have some more time in order to improve it.
--05.10.2006
--12.09.2006
kept only css file from Parvinder Thapar

total alarm indication has added

if you have already the console deployed; click here --> GWT Alarms
--11.09.2006
|http://psthapar.googlepages.com/
]
better alarm management

indication of new alarms

the newly created alarms are first indicated
--08.09.2006
bug fixed concerning old-new alarms

bug fixed clearing table while nothing is selected

sources can be downloaded as .zip file. src.rar is out of date
misge.intra@gmail.com Jiorgos Miskakis
*Snapshot 1: Mail client feel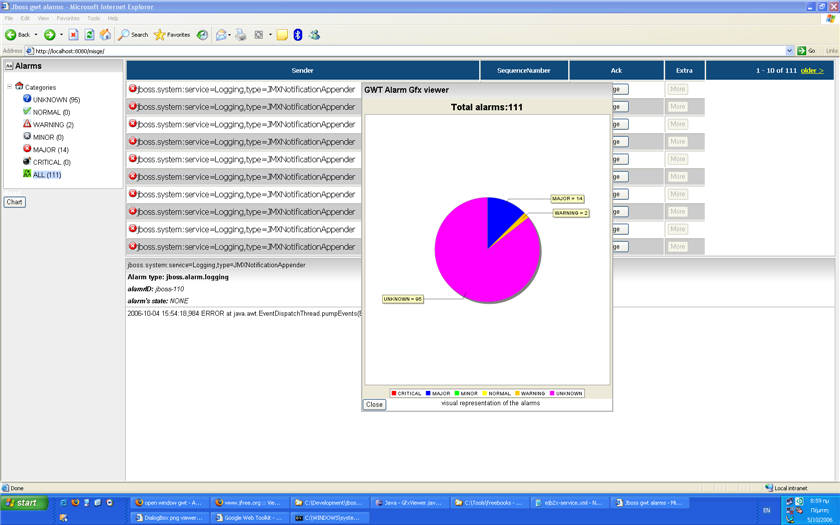 *Snapshot 2: Extra options for alarms