Hello
I would like to discuss little bit about HTML5 video player deployed on WildFly 10 server and as I didnt find any other similar topic, I have to start my own.
I am trying to achieve really simple thing (or at least supposedly simple .. in reality it is not) - send one static video MP4 file from my server to browser, nothing more nothing less in current phase.
To eliminate any other influences I am doing that on static HTML page (JSF not involved)
My HTML source code is following
<html>
<head>
</head>
<body>
<video width="320" height="240" controls>
  <source src="video/sample.mp4" type="video/mp4">
</video>
</body>
</html>
Source code on deployed page (when displayed in Chrome) is exactly the same, so no problem so far.
I can see video player, I can see controlls with correct video length displayed (10 seconds) but no video image is displayed and video cannot be played.
This is what I see in Chrome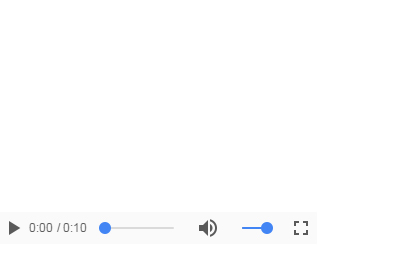 Just to clarify, when I try to simply drag that video file into the browser, it IS PLAYING OK so no problem in video file.
My chrome Developer tool shows following errors - I dont see any useful info behind these canceled requests.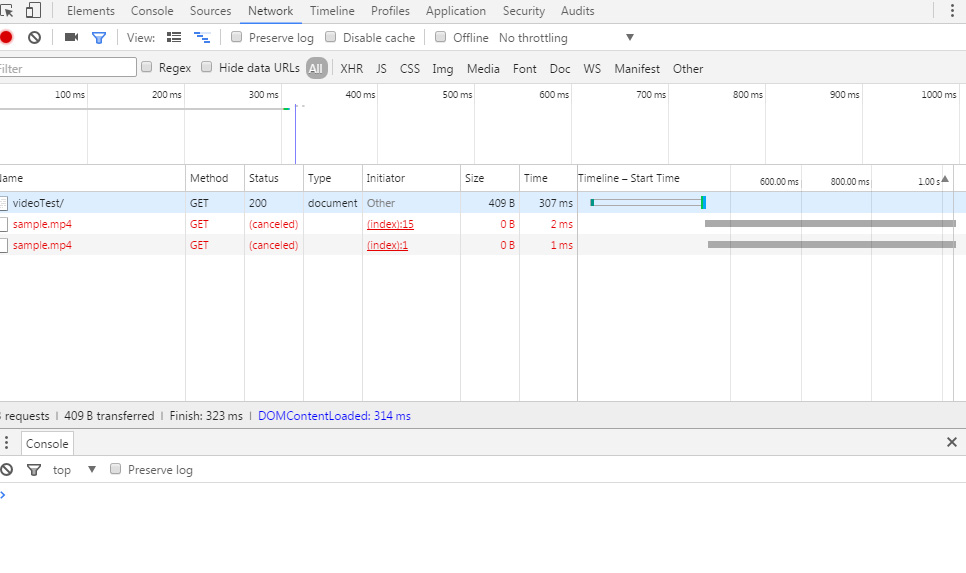 Apparently, server is somehow unable to provide video file content to the browser and I dont see any suitable reason for that.
One more clue - when I right-click video player in browser and choose "Save video as" then downloaded file has correct name and size
but that downloaded file cannot be played in any video player and binary content comparator shows little differences.
I think that there must be "something" that corrupt my video file on the way from server to the browser but I have absolutely no clue of what it coud be.
There is no java nor JSF involved, no servlets no filters, my web.xml is following
<?xml version="1.0"?>
<web-app version="3.0" xmlns="http://java.sun.com/xml/ns/javaee"
xmlns:xsi="http://www.w3.org/2001/XMLSchema-instance" xsi:schemaLocation="http://java.sun.com/xml/ns/javaee http://java.sun.com/xml/ns/javaee/web-app_3_0.xsd">
<welcome-file-list>
  <welcome-file>index.html</welcome-file>
</welcome-file-list>
</web-app>
Is here someone else who had tackled with that kind of a problem ?
I cannot believe that I am the only one who wants to play video files from WildFly server
Thanx in advance for some advice !!!