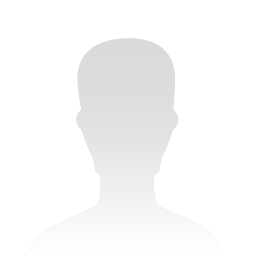 vavi Jun 13, 2012 10:46 PM
I have a process, contains approve and reject. if reject,the process should return to usertask1.
if I write the process definition file using hand(without the eclipse plugin),it will throw a exception:
ProcessLoadError: unable to parse xml : Exception class java.lang.IllegalArgumentException : This type of node cannot have more than one incoming connection!
imo, what I said should be a common request/case.
so why jbpm5.3 usertask  support only one incoming connection?
Hope someone can answer my question,thx a lot.
PS:the process difinition details:
  <itemDefinition id="_conditionWhoItem" structureRef="Object" />
  <itemDefinition id="_2-conditionWhoItem" structureRef="Object" />
  <itemDefinition id="_4-conditionWhoItem" structureRef="Object" />
  <itemDefinition id="_5-conditionWhoItem" structureRef="Object" />
  <process processType="Private" isExecutable="true" id="com.sample.bpmn" name="Sample Process" tns:packageName="defaultPackage" >
    <!-- process variables -->
    <property id="conditionWho" itemSubjectRef="_conditionWhoItem"/>
    <!-- nodes -->
    <startEvent id="_1" name="StartProcess" />
    <userTask id="_2" name="1" >
      <ioSpecification>
        <inputSet>
        </inputSet>
        <outputSet>
        </outputSet>
      </ioSpecification>
      <potentialOwner>
        <resourceAssignmentExpression>
          <formalExpression>FME</formalExpression>
        </resourceAssignmentExpression>
      </potentialOwner>
    </userTask>
    <exclusiveGateway id="_3" name="Gateway" gatewayDirection="Diverging" />
    <userTask id="_4" name="3" >
      <ioSpecification>
        <inputSet>
        </inputSet>
        <outputSet>
        </outputSet>
      </ioSpecification>
      <potentialOwner>
        <resourceAssignmentExpression>
          <formalExpression>SLE2</formalExpression>
        </resourceAssignmentExpression>
      </potentialOwner>
    </userTask>
    <userTask id="_5" name="2" >
      <ioSpecification>
        <inputSet>
        </inputSet>
        <outputSet>
        </outputSet>
      </ioSpecification>
      <potentialOwner>
        <resourceAssignmentExpression>
          <formalExpression>SLE1</formalExpression>
        </resourceAssignmentExpression>
      </potentialOwner>
    </userTask>
    <endEvent id="_6" name="End" >
        <terminateEventDefinition/>
    </endEvent>
    <!-- connections -->
    <sequenceFlow id="_5-_2" sourceRef="_5" targetRef="_2" />
    <sequenceFlow id="_1-_2" sourceRef="_1" targetRef="_2" />
    <sequenceFlow id="_2-_3" sourceRef="_2" targetRef="_3" />
    <sequenceFlow id="_3-_4" sourceRef="_3" targetRef="_4" name="SLE2" >
      <conditionExpression xsi:type="tFormalExpression" >return conditionWho == "SLE2";</conditionExpression>
    </sequenceFlow>
    <sequenceFlow id="_3-_5" sourceRef="_3" targetRef="_5" name="SLE1" >
      <conditionExpression xsi:type="tFormalExpression" >return conditionWho == "SLE1";</conditionExpression>
    </sequenceFlow>
    <sequenceFlow id="_4-_6" sourceRef="_4" targetRef="_6" />
  </process>