Many batch applications need a front-end UI to access the batch job repository, display and analyze job data.  The purpose of jberet-ui (jsr352/jberet-ui at master · jberet/jsr352 · GitHub) is to provide a set of reusable web components (html, js, css, img, etc) to be included in batch applications.  jberet-ui invokes jberet-rest-api https://github.com/jberet/jsr352/tree/master/jberet-rest-api to interact with the target batch runtime.  Two primary modes of running jberet-ui:
packaged into Java EE web application WAR archive file, and access the REST resources in the same application
hosted on a http server (e.g., node.js) as a stand-alone single-page application (SPA), and access the REST resources deployed in other application server (e.g., WildFly)
jberet-ui has the similar purpose as spring batch admin.  JBatch also its own GUI/Web module
How is it different from WildFly admin console batch panel?
jberet-ui is application-level UI components, while WildFly admin console offers application server admin that includes batch subsystems.
jberet-ui can be deployed or hosted as part of a web app, or on its own in any http server.
jberet-ui can be customized by users to fit their own application needs.
jberet-ui can display more batch job data, while WildFly admin console batch subsystem is constrained by its purpose.
jberet-ui does not touch any server-side batch subsystem configuration, while WildFly admin console supports viewing and customizing batch subsystem configuration
Features:
support roughly all operations in the standard JobOperator interface, e.g.,

given job xml name, and optionally job parameters, start a job
list recent job names
list all job instances
list all job executions
list details of an individual job execution
restart, stop, abandon and refresh a job execution
list details of an individual step execution

support scheduling job execution:

scheduleing starting a job

single-action job schedule

by exact date & time
by initial delay minutes

repeatable job schedule

by initial delay and interval/period
by initial delay and subsequent delay
by ScheduleExpression (only available in EJB-Timer-based job scheduler)

non-persistent & persistent job schedule

scheduling restarting a previously failed job execution

by delay minutes
by exact date & time

list job schedules

refresh job schedule list

cancel job schedules

provide success alert upon successful outcome of any action, with links to new view if applicable
provide failure alert upon failed outcome of any action
provide any form validation (mainly job xml name field)
support sorting and filtering on most columns of most display grid
support exporting certain data to CSV or PDF format
Resources:
Sample Screens: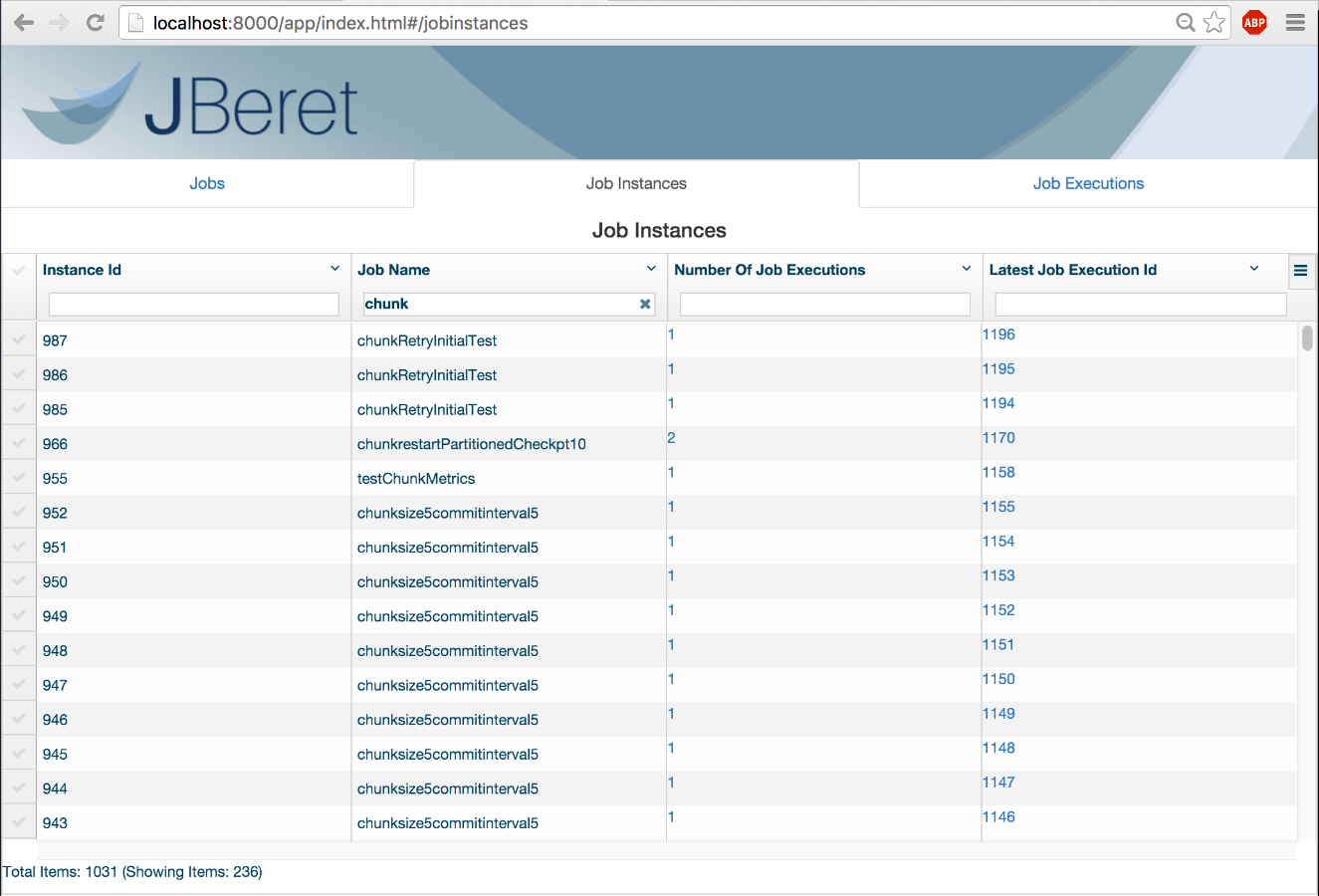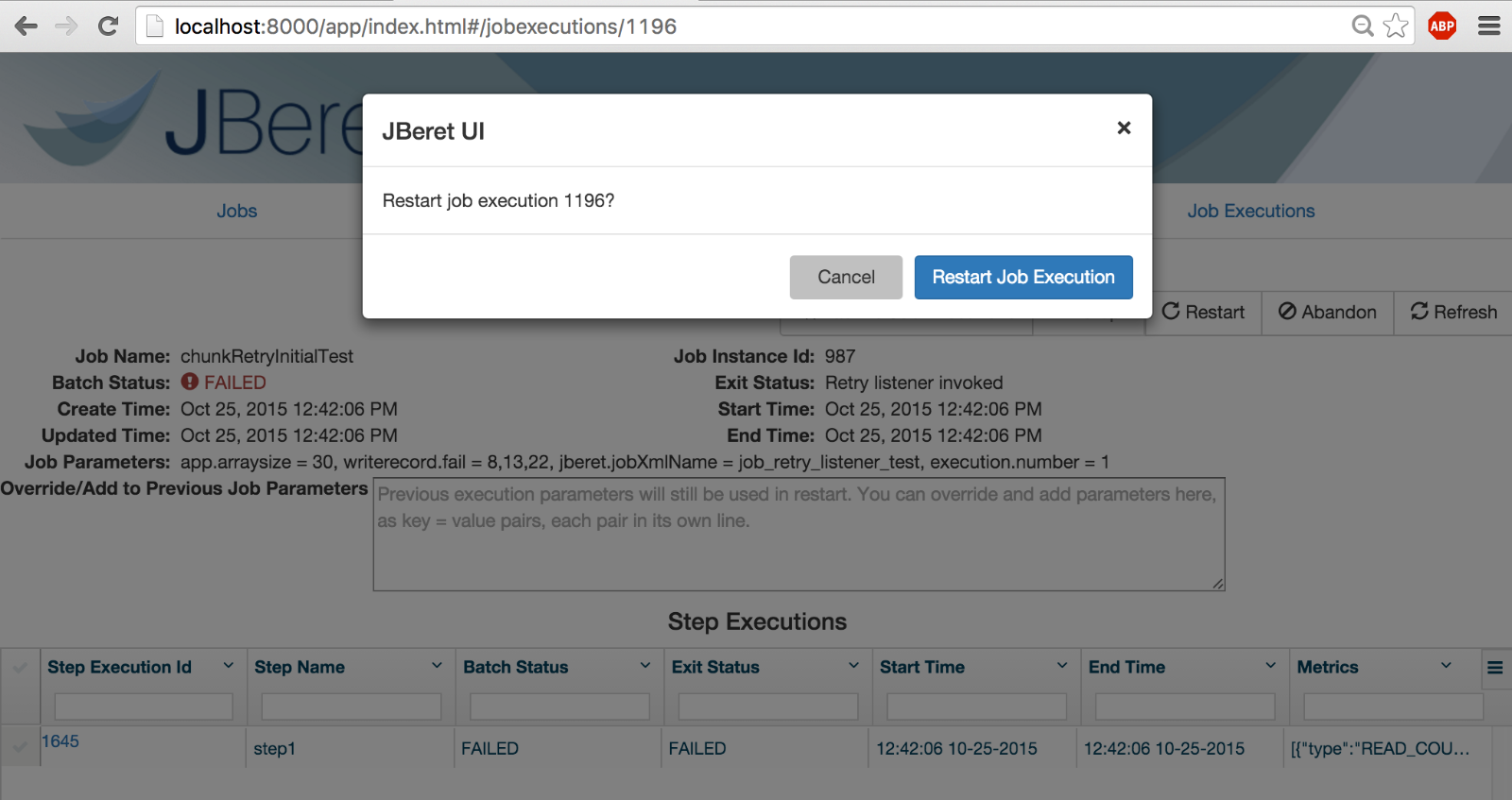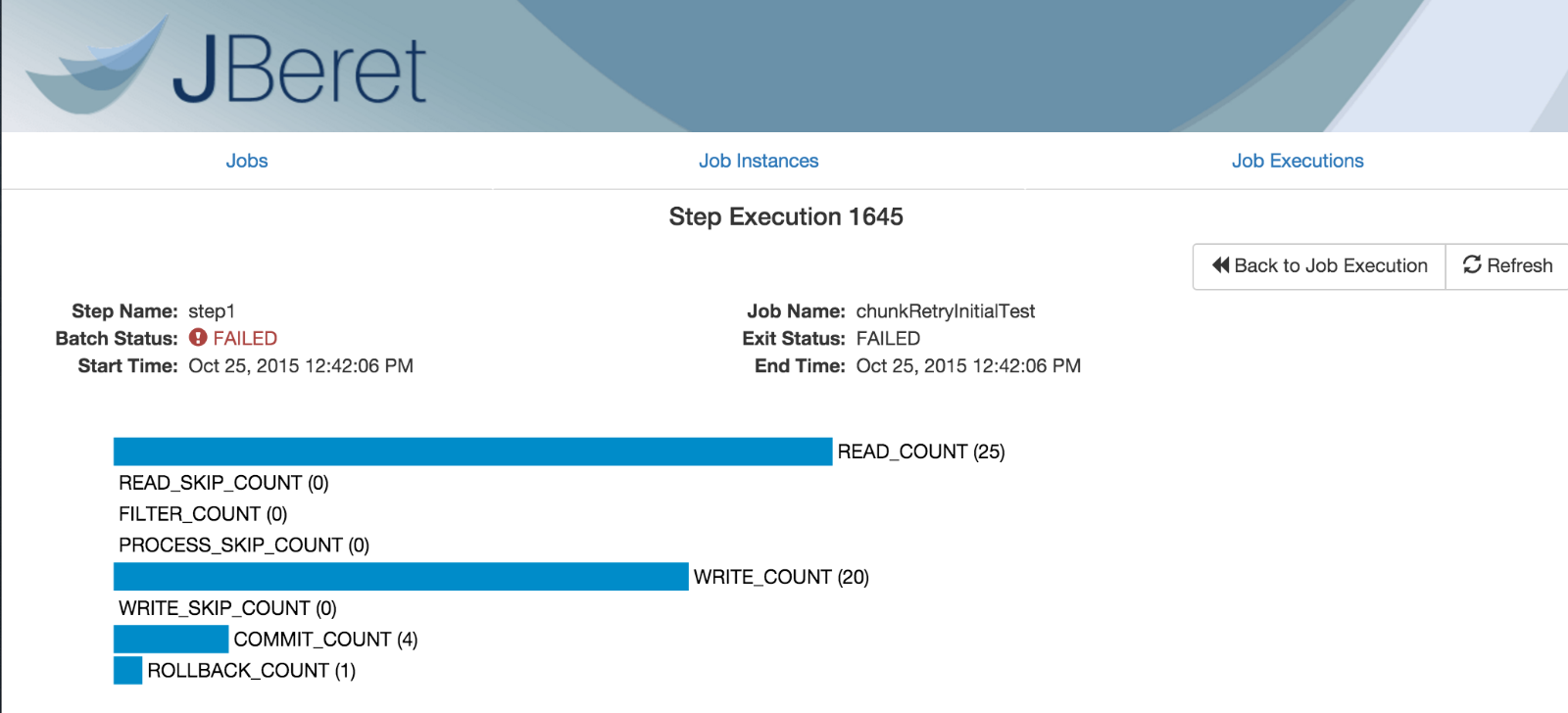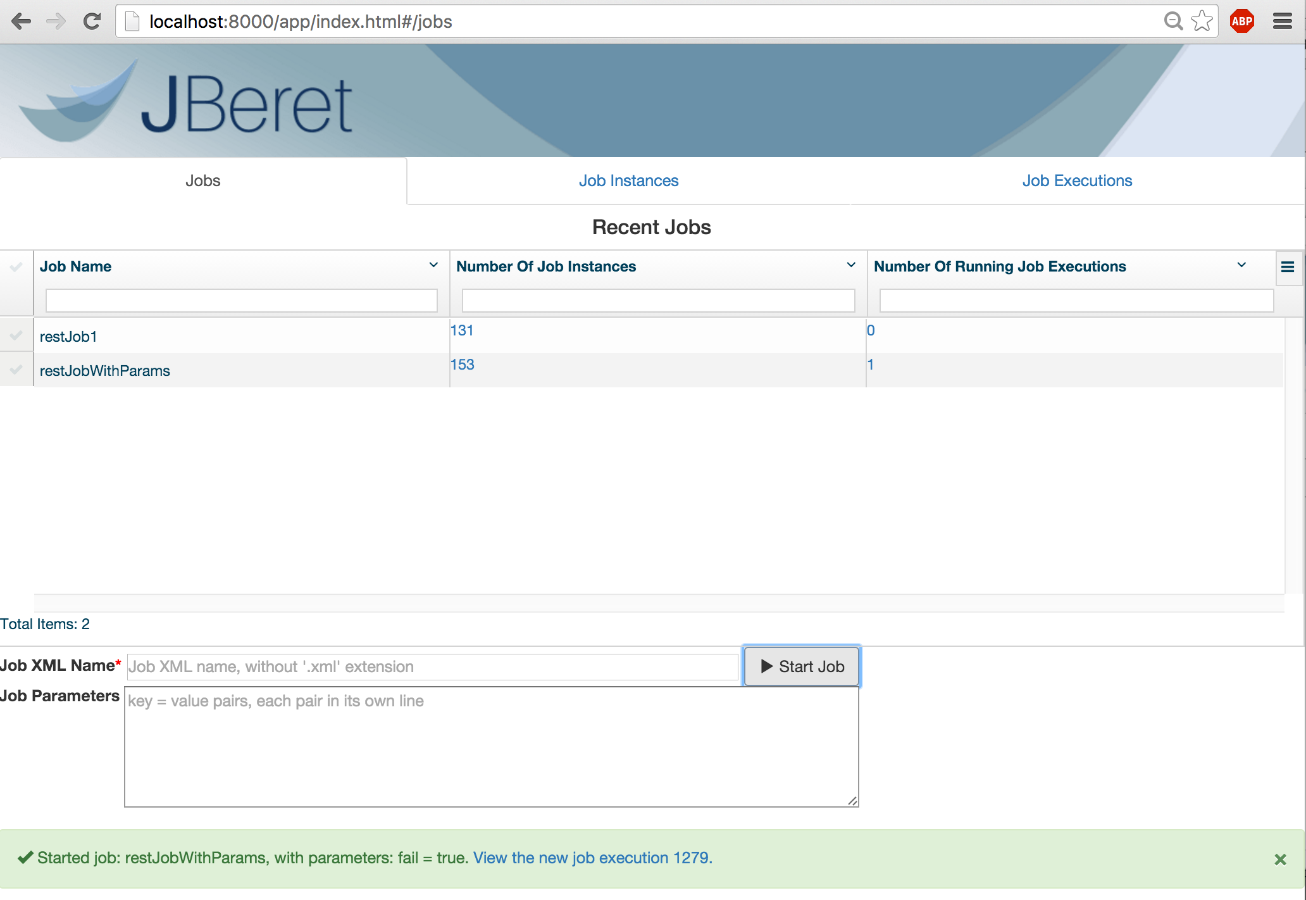 More scheduling-related screenshots are in [JBERET-225] Add Job Scheduling to jberet-ui - JBoss Issue Tracker