Why Apache Camel?
Apache Camel allows you to integrate your business components using Enterprise Integration patterns.
Use Case
You need to process purchase orders from your web site or from your business partners.

You like to acknowledge  the order first

You like to apply some business rules to the order

You like to send the purchase order to your accounting department and shipping departments

.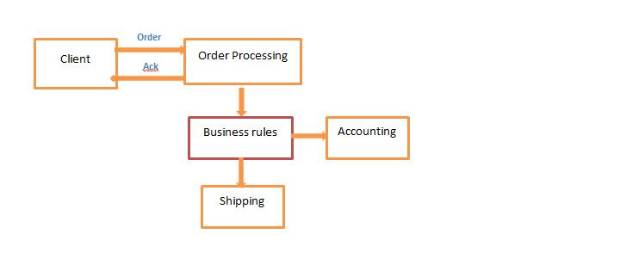 Apache Camel Code
public class OrderProcessingRoute extends RouteBuilder {
@Override
public void configure() throws Exception {
JaxbDataFormat pubJaxb = new JaxbDataFormat();
      pubJaxb.setContextPath("camel");
      from("jms:incomingOrders")
      .to("validator:xsd/cameleex1.xsd")
      .wireTap("direct:mainprocessing")
      .beanRef("orderProcessingBean", "acknowledge").inOut();
      from("direct:mainprocessing")
      .unmarshal(pubJaxb).beanRef("orderProcessingBean", "execute")
      .marshal(pubJaxb).convertBodyTo(String.class).multicast()
      .parallelProcessing().to("jms:shipping", "jms:accounting");      
}
OrderProcessingRoute listens to messages in the JMS queue

OrderProcessingRoute validates the incoming message

OrderProcessingRoute acknowledge the request using Spring bean.

OrderProcessingRoute applies business rules using Spring bean.

OrderProcessingRoute send the message to accounting department and shipping departments.

Done