Overview
Yes, it's nearly one year from a day when we rolled out brand new service for JBoss Community called Project Documentation Editor.
Main goal of this service is to allow simplified and more collaborative documentation creation for our open source projects, which should lead to increased contribution from community members and better documentation quality.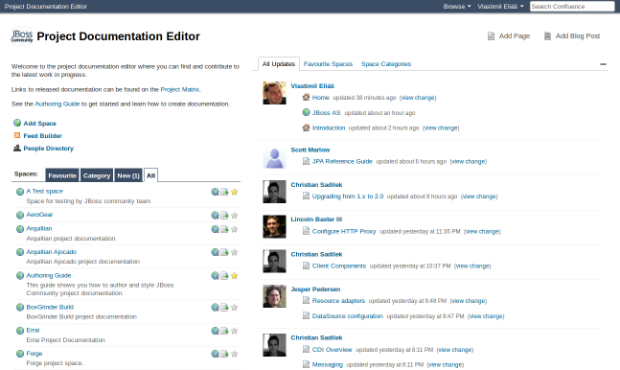 It was a busy year full of support for projects who want to use this service, and few subsequent releases to add new features based on user experiences and request, and to integrate it better to whole jboss.org infrastructure.
So after first year we have around 25 projects using this tool, including documentation for JBoss Application Server 7. We have around 2000 registered users, thousands of visitors and tens of thousands pageviews daily.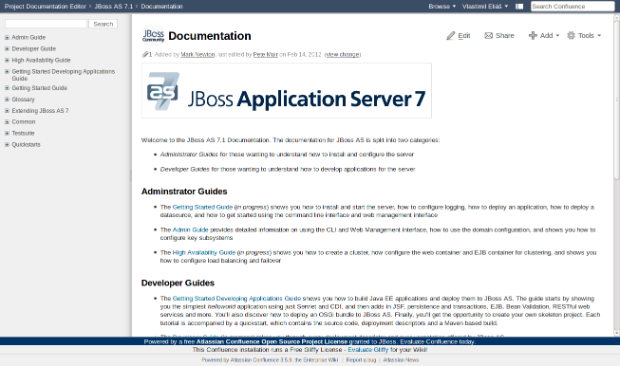 Under the hood
Hearth of this system is Atlassian's Confluence with some small tweaks to integrate it with jboss.org user management and SSO systems.Thanks Atlassian for free open source project license.

We also use bunch of third party and home made plugins. To name at least some:
For some details how we use these plugins on our site you can see our Authoring Guide.