It's hard to believe that it was so many months ago that we announced the voting for the rename of JBossAS at Devoxx: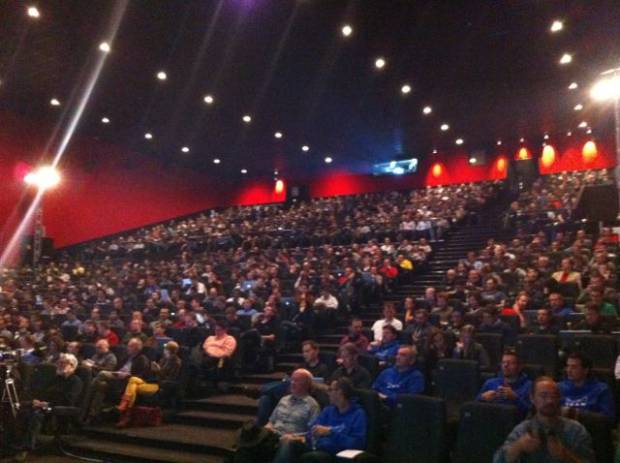 At the time we had hoped to announce the name, but we had simply far more suggestions for names from the community than we ever expected. If we had been able to announce the winner, I had hoped to stand up there with a series of envelopes in a very Oscar-like manner and say things like "And the nominations were ...", of course with suitable drum rolls etc. Well it didn't happen at Devoxx and so we announced the nominations (without drums or music) and that we would make the final publication of the new name in early 2013 at a suitable conference or workshop.
Once the voting was completed and we had a name, the search was on for such a suitable conference and workshop. We had several options, but it seemed only right that we make the announcement about our most significant community project at our most significant community conference: JUDCon. As fate would have it, JUDCon Brazil (the very first time we will be in Brazil with JUDCon) was the first such conference after the votes were tallied. Therefore, we now had our name and our event, which meant I could put all of this together into a suitable keynote presentation. If you were there (or are there, depending upon when you view this article), you'll know that the runners up were jBeret in 3rd place and BaseJump in 2nd place. But the overall winner was ... (imagine a drum roll please) ...

You'll see new domains, forums, JIRAs etc. associated with the project coming on line over the following hours and a presence on github imminently. I'd like to thank everyone who submitted names and voted. I'd also like to thank everyone who has helped to make this transition an overall positive thing for the community of users and developers. And finally I'd like to thank our design team for doing such a great job with the logo.
This announcement, along with the other one I made last month around free EAP binaries, are probably two of the most significant things to happen to the project in a long time. I expect to see us all build upon these changes and continue to ensure that WildFly remains the top open source application server for developers and deployers alike. We'll be making a lot of other announcements over the coming months around WildFly and several of our other projects and products, so watch out. You'll also start to see a few other changes around our community developer efforts and JBoss.org, but I won't spoil the surprise just yet!