I attended SAP d-code Las Vegas and Berlin representing Red Hat at the Open Source bar of the Hacker's Lounge. The Open Source bar is a new concept for SAP and shows how far they have come in embracing and seeing the value of open source. In addition to Red Hat, GitHub, CloudFoundry, OpenStack, and SUSE participated in the bar.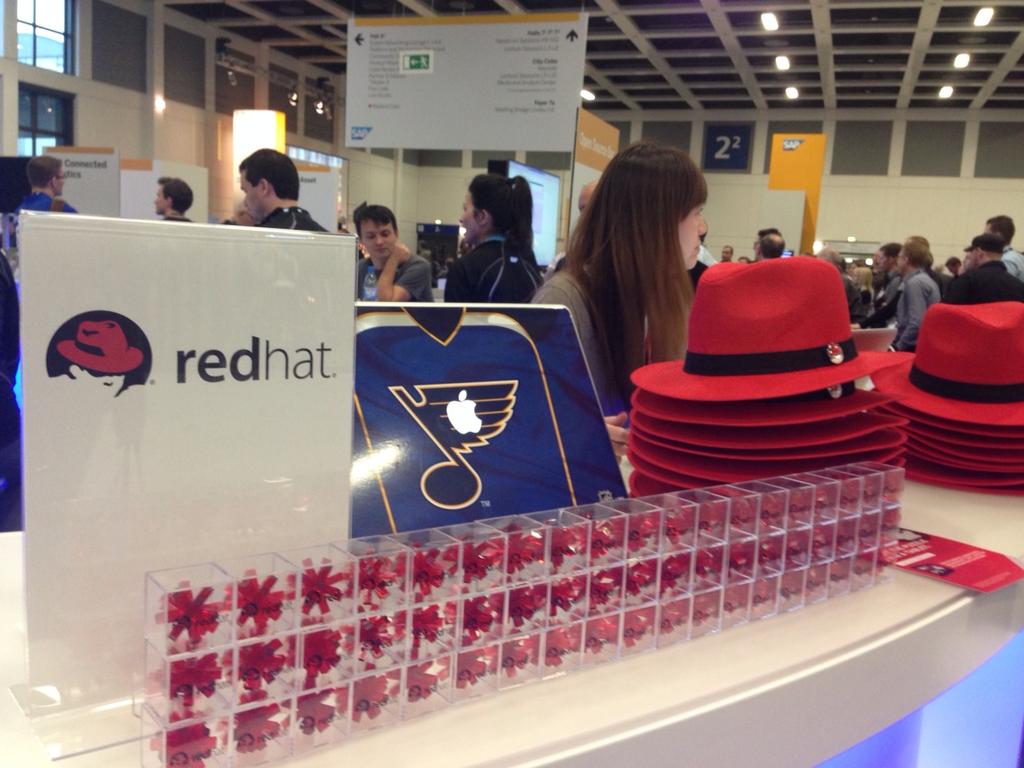 Although we had a Red Hat booth (which was well-attended), the intention of the Open Source bar was to encourage conversation between OSS companies and SAP developers. There were many whom were not familiar with OSS or knew about it but did not realize the enterprise-class value it offered. We featured a demo using data virtualization running in OpenShift and consuming data from an SAP SQL Anywhere OpenShift instance and an external SAP Gateway instance. The unified view was then consumed by a native Android application.
We also had a couple of talks at both events that covered mobile development in the cloud using open-source technologies (PaaS, Data Virtualization, Android). The talks were recorded:
The beer and light up pilsner glasses were a hit in Las Vegas while the red Fedoras and challenging puzzle in the Berlin Red Hat booth kept traffic flowing. There were many great conversations on RHEL with SAP, HANA, OpenShift, Data Virtualization and many other hot topics. Although I seldom (read as never) get a chance to attend any of the sessions due to booth work, talks, etc., SAP TechEd/d-code is always one of my favorite conferences. They do everything first class and make it a valuable experience for all in attendance. I hope to go to the Shanghai d-code in March to spread some OSS love there as well!