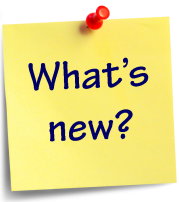 Welcome to another week of JBoss activities and news! There is a lot of organizing going on behind the scenes to bring you great content at the JUDCon events coming your way, so hold on to your hats, here we go!
Events
JUDCon Boston from 9-11 June was announced, so get over to the Call for Papers and submit your sessions.
The agenda is live now for JUDCon Brazil from 19-20 April so get on over there and register.
DevCon 2013 will be taking place in Brno with a much touted Arquillian Hackfest, join them from 23-25 Feb.
Blogs / Articles
Shane takes us on a walk through how to abstract the framework of Apache Hadoop to provide Big Data services.
Gavin shows off a new feature in Ceylon in his post covering Reification, got to check that out to find out what it means!
The JavaOne Errai talk has been posted on YouTube, so no reason not to go take a look at what Christian says is 'Taming the Spaghetti' of rich web application development.
Ramesh shares his views on accessing Teiid VDB's from node.js in his latest article.
Heiko teaches us about the best practices when paging in RestFUL API's, always good to slow down and learn from the masters.
This week Emannuel and his team turned over the Bean Validation 1.1 CR1 Proposed Draft Final to the JCP, check it out as he takes you on a tour in his article.
Finally, Bryan Che laminates on the value of running your Big Data on an Open Hybrid Cloud infrastructure. This is a bit off topic for the Java / JBoss developer, but I think you will enjoy broadening your coverage of topic when you are hanging at the coffee machine next time. This article will put you in the center of the next IaaS discussion involving cloud technologies, so give it a spin.
Releases
A list of new project releases, enjoy!
Thinking of getting involved in a JBoss User Group (JBUG)?
Setting up or running a JBoss User Group? Follow @JBossNews on twitter and catch the next event online especially for you and your group.
JBoss AS project renaming vote closed!
Are you as curious as I am? The word on the street is that they will be announcing it real soon...
Until next time... keep it real, open and in the code.