It's been a rather quiet week, probably due to a lot of our team getting ready for US Thanksgiving. But there has been some activity and in the spirit of getting something out (release early, release often) ...
The Infinispan and Vert.x teams are in Madrid this week for Codemotion (I hope they're getting better weather than some of us!) If you are in the area then this is a great opportunity to go and see a couple of our teams and give them feedback, learn the roadmaps etc. And even though some of the team are in Spain, they managed to put out an update to the Infinispan/Spark connector, which Gustavo discusses. Plus an update to the C++ and C# Hotrod clients!
As usual, there's the Hibernate Community Newsletter to browse while you're working or digesting turkey! And we've even had a Teiid release, version 9.3.5 this time. Congratulations to the team!!
While I've got your attention I'll take the opportunity to remind you all about EE4J. I've spoken about this before on my blog, but there's been a lot of activity in the last few days as we've started to ask for input on the new Java EE brand name (EE4J is the project, not the brand), as well as moving some specifications and reference implementations across to the project, as you can see from the twitter feed: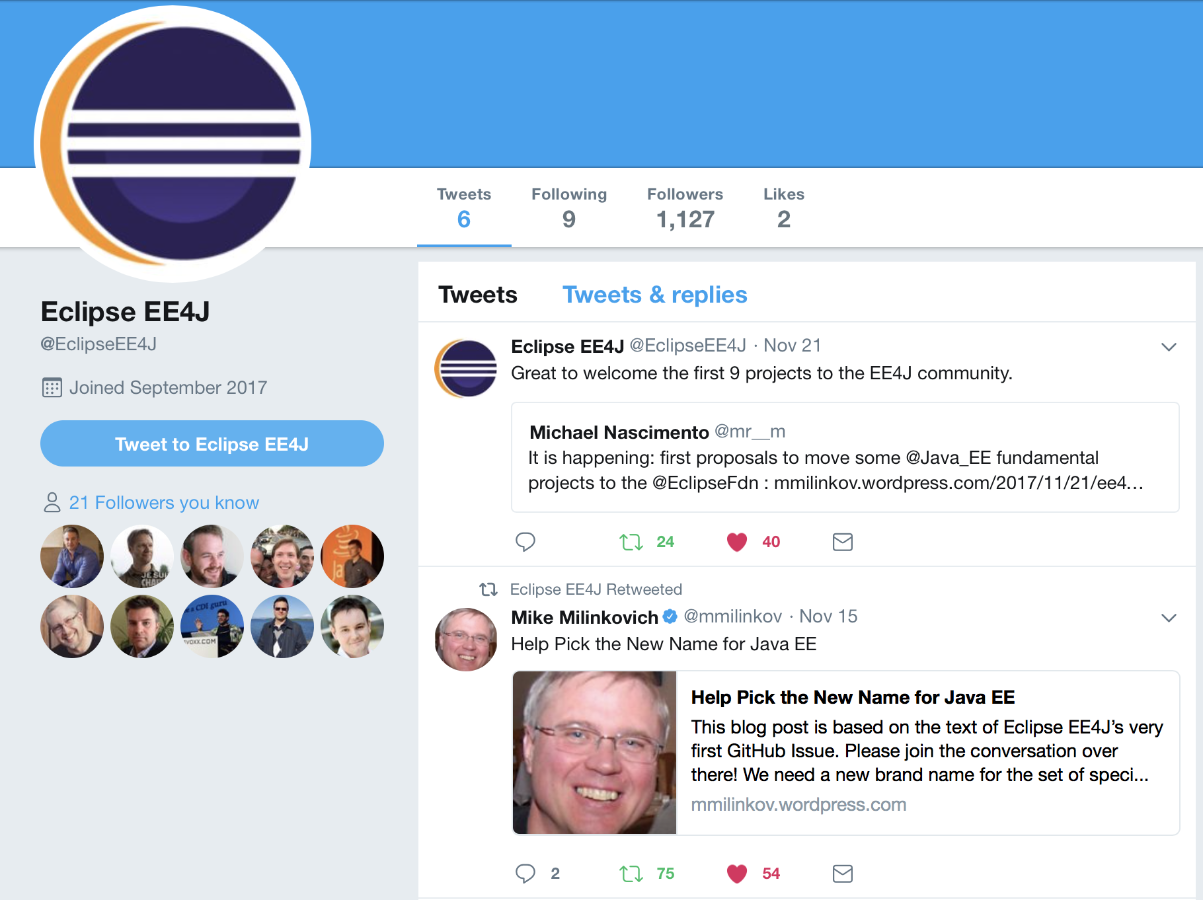 Please take a look and get involved.
OK that's it for this week!