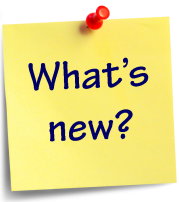 This week we've picked another set of notable changes in restless JBoss community. At a glance. For you.
Have a good week, a joyful christmas and a happy new year!
Events
Atlanta JBoss User Group
Last week the Atlanta JBUG had their first meetup.

Blogs / Articles
HTML 5 Development Methologies
Mike Brock, the Errai project lead shares some thoughts on the recent HTML 5 development trends.
Hybrid Reasoning Systems
Recent versions of Drools have started to show a direction towards a hybrid reasoning system, going beyond production rule systems. In 2011 the team introduced prolog style derivation trees, with reactive materialised views, aming with traits. Mark takes you on a journey into 2012.

Releases
Ceylon M1 "Newton"
Ceylon is a programming language for writing large programs in a team environment. This is the first official release of the Ceylon command line compiler, documentation compiler, language module, and runtime, and a major step down the roadmap toward Ceylon 1.0

Hibernate Core 4.0
Hibernate facilitated the storage and retrieval of Java domain objects. A lot of time and effort from many people went into this release. There are plenty of notable changes. Among them initial multi-tenancy support.
Modeshape Documentation
ModeShape is a JCR 2.0 implementation that provides access to content stored in many different kinds of systems. The modshape team has moved there documentation to the jboss.org ducmentation system. You'll find documentation for the upcoming 2.7 release (look for it this week!) and the drafts for the 3.0 release at the new location.
Drools 5.4.0.Beta1
The business logic integration platform moves to 5.4.0.Beta1. This version finally introduces the simulation and testing work that has been talked about for so long. It will provide a unified environment for simulation and testing over time for rules, workflow and event processing.
Showcases
RHQ Driftmonitoring
The systems management suite added drift monitoring. Drift monitoring provides the ability to monitor changes in files and to determine if those files are in or out of compliance with a desired state. In other words, if I installed an application and someone changes files in that installation, I can be told when those changes occurred and I can analyze those changes. John Mazz has put together a demo to illustrate these concepts