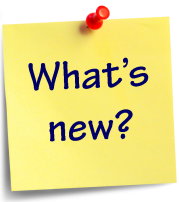 Welcome to another week in the world of JBoss.org!
This week we again catch you up with lots of news in the wonderful world of JBoss. There was lots of action this week, with events happening, happened and coming down the road this next week that will keep you up late at night trying to follow all the interesting blogs, sideshows, webinars and recorded sessions we have for you. We are back in the groove, so we will dive right in!
Events
Next week you can have a really great time listening and learning from the virtual event we are putting on, Red Hat Integration & BPM Week. This event will give you 17 webinar sessions and is totally free, just be sure to Register here.
GOTO Aarhus 2012 was last week with a talk on JBoss Business Rules and Process Best Practices, slides posted.
JBoss One Day Talks 2012 in Munich, Germany with Thomas, Heiko, Serge and Eric posting follow up articles.
Java One was last week with lots of your favorite JBoss Rock Stars there to tell you all about the exciting things going on in our world, here is a list of interesting links that went on there:
There was an announcement on renaming JBossAS and some posts related to this event:
Over on JBoss Developer Community you can now find all the JUDCon Boston 2012 sessions that were recorded for your viewing pleasure!
Blogs / Articles
Mark Little on JBoss changing the face of Enterprise Java.
In the process project space we have an article getting you up and running with IE to design your processes. There is also a look at Knowledge Based GUIs.
Overlord project brings us news of the S-RAMP, a SOA Repository you can read more about here.
A podcast is available where Lincoln Baxter & Kito Mann talk Java, check it out.
A new Asylum podcast is available on all things Hibernate.
A webinar was given called NoSQL, No Sweat with JBoss Data Grid.
Releases
A list of new project releases, enjoy!
Thinking of getting involved in a JBoss User Group (JBUG)?
Setting up or running a JBoss User Group? Follow @JBossNews on twitter and catch the next event online especially for you and your group.
Now that was a lot of news from JBoss this week... I hope you are not feeling too overwhelmed?
We will leave you with a great marketing stunt that happened last week in Barcelona, a farmers field was used to advertise with the largest Twitter has tag ever. You got this view from your plane as you approached the airport to land. :-)