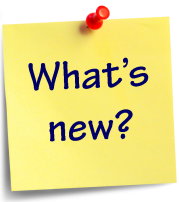 Welcome to another week in the world of JBoss.org! There have been some interesting developments that take us around the world, check them out.
Events
Mighty Max Andersen (or is that Superman?) is in Denmark at MOW2012, you can follow his tweets over at @maxandersen and watch for tag #mow2012. His session is at 15:00 covering Death of the slow - 7 reasons to love JBoss AS7 in the programming languages track. Thomas Heute (@theute) will be talking about JaveEE on OpenShift in the morning too!
Dimitris Andreadis (@adandreadis) will be at the Brno JBUG this evening, check it out as they are talking JBoss AS7.
Eric Schabell was at the Dutch Unix Users Group (NLUUG) last week talking about OpenShift and shocking the unix admins with the ease of managing your JBoss AS7 cloud instances and what the future will be like.
The Errai project will be in Bangelor this week for GIDS 2012, see you there? Infinispan team will be at GIDS 2012 talking about the status of caching and data grid JSR's.
There is an Arquillian invasion today with 3 talks being given over the entire World in one day! Catch them at MOW2012, DevoxFR and the Bern JUG, now ain't that just somethin'? ;-)
Blogs / Articles
Our beloved leader Mark Little had a very exciting experience on the German Autobahn while at JAX 2012, he was as cool as a cucumber and did not even miss a beat in the conference call he was on! Kudos but a hard hat with JBoss on the front has been posted to you for your next trip! ;-)
Heiko Braun talks about the new extended management options for messaging in JBoss AS7.
The jBPM contributor (he does the Forms Builder component) Mariano De Maio has been nominated for a JBoss Community Recognition Award, so get over there and vote for him! Note, the link will be active real soon.
Manik Surtani tweeted (@maniksurtani) that his book on Infinispan can now be pre-ordered.
Releases
A list of new project releases, enjoy!
Thinking of getting involved in a JBoss User Group (JBUG)?
Setting up or running a JBoss User Group? Follow @JBossNews on twitter and catch the next event online especially for you and your group.
On a personal note, it is time for me to pack my bags for a few weeks of vacation, with no JBoss (well, to be honest, I bet I do code a bit) for me. See you in a few weeks!