There's a lot going on in the world of JBoss and it seems like most of it happened in the last week! So summarising is more of a challenge than usual: what do we mention and what do we hope you'll go and check for yourselves? But this is a good position to be in, as it shows we continue to have a lot of thriving communities pushing the innovation on a day to day basis. Of course it then raises another question: where to start? Well if you look through everything that's happened in the past 7 days, that's actually a little easier to answer. Google Summer Of Code has come to JBoss in full force! There have been a lot of people on the JBoss side involved in making this a reality this year, including Anil and Dan, but Dan summarises it best:
"The much anticipated announcement about which students were selected to participate in the 2012 Google Summer of Code program was published earlier today. In total, there are 1,212 students participating. We'd like to congratulate all the students accepted and wish you all best of luck this summer! The JBoss Community is proud to be participating as an independent mentor organization for the first year. We were selected thanks to a strong showing of volunteer mentors and an overwhelming number of compelling and creative ideas."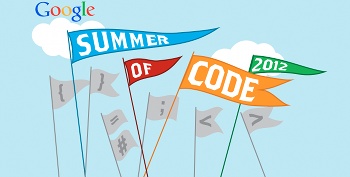 We are really proud of our involvement in GSoC and pleasantly surprised at the quality of the students who applied. You can check out the individual blog posts, but we have acceptances covering RHQ, Arquillian, Forge and Infinispan. Once again, congratulations to everyone who was successful. Thanks to everyone who applied to participate. And extra special thanks to all of those who helped to get us to this stage, especially the mentors who now take on the next phase. Hopefully we can build on this success for next year too!
OK, so what else has been going on this week other than GSoC? Well for a start Shane has written a great piece on how to import a Maven project from GitHub into the early access version of JBDS 5. Heiko Bruan has been doing a lot of work recently on domain management for AS7 and has written up some of his observations and tips in a couple of entries. The first is on how to debug a domain setup with multiple hosts involved when you only have a single physical machine, whereas the second is about configuring a domain on virtual network interfaces. Prahbat has written an interesting article on why it has taken us so long to produce a supported version of Infinispan when it's been in the community since 2009. The issues that Prahbat discusses, such as ensuring scalability and resilience, may seem specific to Infinispan, but in fact most of the underlying reasons behind the 3 year "delay" are critical to the way in which Red Hat works when taking community projects into platform. We work closely with our communities, productisation teams, QE teams etc. to ensure that the products we create and the best they can be; if that takes a while then we'd rather delay than put our users and customers at risk.
We've also had the usual flurry of project releases, including the Arquillian Extension Jacoco 1.0.0.Alpha3 and HornetQ 2.2.14. Congratulations to those teams! And from what Mircea mentions in his blog, it seems that the Infinispan teams collaboration in the Cloud-TM effort is working out really well, with some significant improvements to Infinispan that go way beyond what other implementations have to offer currently. Again, great work to the Infinispan team and to their wider community!
OK, that's it for this week. Definitely busy!