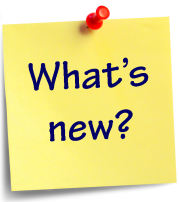 Welcome to this weeks JBoss Editorial, where we bring you up to speed on the latest, greatest in JBoss open source.
This week we will put a bit of a spotlight on the task of optimizing your resource usage, with a closer look at the release of JBoss OptaPlanner 6.0.0.Final.
OptaPlanner is a lightweight, embeddable planning engine written in Java to solve constraint satisfaction problems efficiently. Together with the Drools rule engine and the jBPM workflow engine, it is a strong and flexible foundation for knowledge management.
This release comes well documented with a series of demo videos that get you started and details a specific feature:
Now you have no reason to not get started with solving your resource optimization problems.
Events
This week the news was around the Devoxx event that took place a few weeks ago. We get another recap of the Devoxx conference is provided this week by Dimitris Andreadis centered around the WildFly BOF. Then Geoffrey de Smet talks us through how he came up with the Tennis club scheduling solution (video mentioned above) during a Devoxx lunch session last week.
Blogs / Articles
The following articles were collected for your enjoyment:
Kurt Stam is the tour guide today if you want to see how to get started with DTGov for managing your deployments.
Marek Goldmann takes us through developing with WildFly, JBoss Dev Studio, and Docker.
Mark Proctor put out a very nice video tour (six in all) of the loveliness that is coming down the road in the Drools / jBPM community releases soon, very soon. Stay tuned...
Over on the Arquillian blog they highlight the fact that Jakub Narloch was recognized AWS re:invent. Jakub and the other winners were present at AWS re:Invent to receive their award, a custom-made Cloud Monkey trophy, $10,000 in prize money from Netflix, $5,000 in AWS credits from Amazon and the cost of the trip to Las Vegas and admission to the conference. Well done!
You can automate your lending services with a new demo project based on JBoss BRMS / BPM Suite Beta releases, check it out, up an running in minutes by Eric D. Schabell!
Gavin King schools us (quiz included) in this article on Intersections & Variance based on progress made within the Ceylon project.
Anil Saldhana helps us choose between SAML and OAuth over in the Architect Zone on DZone.
Releases
This weeks list of new project releases, enjoy!