It's Christmas! As has become a tradition, on this day we don't create the weekly editorial but leave it to the interested reader to go and read the blog feeds, rather than have us summarise. You don't quite know what you're going to get, so think of it as a an extra Christmas present from us to you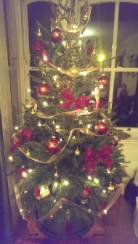 It's been a great year for Red Hat as a whole and especially JBoss. Sales continue to grow apace. Adoption of our products and projects across a much wider range of sectors increases year on year. We're no longer the 2nd choice of customers but their 1st choice. And we've gone from being challenger to the challenged, which is a good sign but also means we need to keep pushing forward. None of this would have been possible without team work from inside and outside Red Hat. Our community of customers and upstream project users (and contributors from both) are an essential part of what we are and how we work. You are what makes this worthwhile. Your feedback, patches, code donations and all types of involvement help energise our projects and products; we're a team and a family!
This year has also seen us expand the JBoss family with the acquisition of the FeedHenry team, who are already making the right connections and finding a lot of interest in what they bring. I know there are great things ahead as we integrate them with our existing products, such as EAP and xPaaS. So it has definitely been a great year for us in more ways than one. Christmas gives us all an opportunity to try to step back and take a well earned rest. However, I know many of you and our teams will be beavering away over Christmas regardless (I know I will be too, with some of my pet projects) but do try and enjoy this time of year and recharge your batteries in whatever way makes sense to you.
OK, it's time to get back to the turkey, Christmas pudding and wine. I wish you all a very Merry Christmas and a Happy New Year!
Onward!