Getting something out the door is a challenge sometimes. Especially during this time of the year. One conference follows another and after the Thanksgiving holidays everybody is preparing for Christmas now. And sometimes people just get sick and need time to recover. All of this is no real excuse for slipping, but at least a bunch of reasons to compile a very special blog-post covering not only one week in JBoss, but three of them. It is my pleasure to bring you the most important news from the JBoss Community for three weeks in a row in one post.
21st November 2014: The OpenShift Week
A lot of announcements and blogs around OpenShift are the reason for the headline of this week. It all started with James Strachan who shows you how to get started with Fabric8 on Kubernetes. Further on, Central Log Management was introduced in latest OpenShift Enterprise and the November developer portal updates contain the most important information of the week. And there's an extensive blog about how to configure Highly Available External Routing with NGINX on OpenShift Enterprise. Don't forget to keep in mind, that Microservices, Containers, PaaS and DevOps play together. A great overview introduces you to the upcoming version of OpenShift which will be called v3.
More around xPaaS
The Devoxx events page on JBoss.org got a slight makeover and you need to check it out. It contains links to all blog posts that the Red Hat team generated. Arun Gupta collected some impressions and I have a personal trip report up for your reading pleasure. We are happy to announce that the JBoss Unified Push Server is officially available as a Developer Preview as part of the JBoss xPaaS Services for OpenShift!
Middleware and Java EE
I gave an interview about Java EE and community to Voxxed. And Arun Gupta started his very fist Hanginar covering Continous Deployment with Java EE7, WildFly and Docker.Beside that he is busy walking you through how to build a deployment pipeline and add automated integration tests for existing projects with the help of Forge. You also learn how to setup and execute Arquillian tests on OpenShift. And we also had some fun with Forge this week.
Thomas Qvarnström gets you started with In-memory data grid development. Sometimes JBoss products get compared to competitors and there are many ways this is interpreted in a misleading way.
Integration Technologies
DZone released the 2014 Guide to Enterprise Integration and it contains an article of mine and some more information about Red Hat's integration solutions. More technical, Christina Lin shows you how to integrate Facebook via Fuse. Eric D. Schabell has a complete series up this week about how to setup Integration & SOA Tooling and BPM and Rules Tooling in JBoss Developer Studio 8. Maciej Swiderski walks us through cross framework services in jBPM 6.2. Mark Proctor blogged about JBoss BRMS and BPMS Rich Client Framework demonstrating Polyglot Integration with GWT/Errai/UberFire and AngularJS. Last but not least, get your apps and data up to speed by Kenneth Peeples.
JBoss Developer Studio Related
With the help of OptaPlaner the Red Hat team did a prototype at Devoxx Hackergarten for a conference schedule optimizer. New Videos on Hybrid Mobile Developement Tools have been published. And we got some maven improvements in JBoss Tools 4.2 and Developer Studio 8.0
New Releases
Arquillian Cube Extension 1.0.0.Alpha1
28th November 2014: DOCKER ALL THE THINGS!
This has been a Docker week. Leader this week about it was Arun Gupta. He started a series about Docker on his blog and covered how to create your own Docker image, how to publish Docker images to the registry, and a Docker Common Commands Cheatsheet. The OpenShift team blogged about the future: "Beyond Container Orchestration, PaaS Is Full Choreography".
Integration Technologies and xPaaS
Christina Lin showed how to connect Fuse/Camel to Twitter and use the aggregator pattern for that. And I had a chance to record another episode of my developer interviews. This time it was the  Red Hat Devoxx Keynote Demo Team who got a chance to explain the relevant parts, they've been working on themselves. And yes, we also learn some lessons ourselves sometimes, which we try to share. I had some things to say about JMS with JBoss A-MQ on OpenShift. Mainly focused on lessons learned about remote Clients and Encryption. And you can also read about the Fabric8 Gateway for the Unified Push Server. Lukáš Fryč took this further and introduces you to Unified Push. Eric has the coolest JBoss Sticker, and the number one portal for all things BRMS & BPM Suite. Maciej Swiderski wrote about easy process instance migration in jBPM 6.
JBoss Developer Studio Related
What's New in JavaScript Tools for JBoss Tools and 3 Ways to start developing Apache Cordova applications. Eric D. Schabell explains how To Setup SOA 5.x and Big Data Tooling For JBoss Developer Studio 8.
Middleware and Java EE
Michal Petrov blogged about how to customize charts in RichFaces. Dimitris Andreadis put the slides from the WildFly Community Meeting at Devoxx up and Darran Lofthouse introduced us to Kerberos Authentication with Remoting on WildFly 9. Just for the curious, Infinispan 7.1 is looking for a new code-name.
New Releases
5th December 2014: Get Ready For Winter.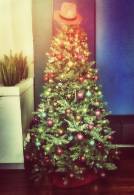 The last week finally has a little bit of everything. After Thanksgiving is done, we can relax now and start with all the preparations for Christmas. Arun does that by thinking about how to remove Docker image and container with a criteria. And I've been on a short visit to Oracle in Munich to present a bit about OpenShift, WildFly and the integration with NetBeans. The OpenShift Team asks you to take the "Winter of Code" Challenge.
Integration Technologies
Christina Lin started another part of her series about Fuse File Connector with Split Pattern and JDBC connector with Error Handling. While Jakub hat the pleasure to talk at MuCon, which is the new Microservices conference.
Languages and Architectures
Gavin King takes on "Useless lying version ranges" for Ceylon .
New Releases
Teiid 8.10 Alpha1 - http://planet.jboss.org/post/teiid_8_10_alpha1
RichFaces 4.5.1.Final http://planet.jboss.org/post/richfaces_4_5_1_final_release_announcement
Hibernate Search 4.4.6.Final and 4.5.2.Final http://relation.to/Bloggers/SomeExceptionalBackportsToMaintenanceHibernateSearchReleases