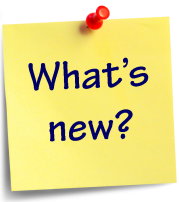 Happy New Year to all you JBoss users and developers out there! Welcome to 2012 and we have let a week slip by without a weekly editorial, if you were a sharp reader and paying attention you would have noted that a lot has happened in the last few weeks. So hold on to your hat, we are off and running with a heap of news that will get you back on track for a great start to 2012!
Events
Feb 4. 2012 there will a JBoss room hosting anyone who want to turn up at FOSDEM 12', lots of core developers will be there along and some pretty cool sessions. Talks on Drools Planner, jBPM, JBoss AS7, OpenShift and much more!
If you are in Luxembourg next week you can pop into the YaJUG event for some jBPM and OpenShift magicat their Java User Group on Tuesday, 17 Jan 2012.
Submissions to JBoss World 2012 is ongoing for a few more days, so get your thinking hat on and send in your proposal for a great session and we can then meet you in Boston this year! ;-)
Blogs / Articles
The jBPM Form Builder is heating up with an update report from Marian Buenosayres.
Michael Anstis reports that Guided Decision Tables now support BRL columns, "Work has been completed to allow BRL fragments to be used as both (or either) Condition and Action columns in the Guided Decision Table within Guvnor."
Want to get started with the BPMN2 native Eclipse visual editor? Eric D. Schabell posted a short how to online for integrating it into your Eclipse IDE.
Steve Ebersole discusses the changes to registering event listeners, "4.0 changes the way event listeners get registered to leverage some added capabilities, namely services and integrators."

Switchyard project shouts out to the world that they are the first to jump on the "Flux Capacitor" bandwagon in the blog by "Is it auspicious to say that SwitchYard now uses "Flux Capacitor"? Well, yes! Because that is the code name ofJBoss AS 7.1.0.CR1. The nightly builds of SwitchYard now uses Flux Capacitor. How cool is that?"
TorqueBox 2.0 now has its screencasts available on iTunes reports Lance Ball.
Heiko Rupp shows us some really awesome graphs that he has done using D3.js and the REST API in RHQ as he states, "Now that the RHQ REST api can expose raw numerical metrics for the last 7 days, it is possible to create additional graphs for numerics. As before I have used D3.js to create the following graphs." He will also walk you through analyzing your metrics with Rtoo!
Interested in how to configure Infinispan and all the changes to their configuration setup has you stumped? No worries, Pete Muir has sorted this out for you in his blog post!
Someone finally will be explaining multi-server management at JAX2012, that will be Serge Pagop if his abstract is accepted, "Domain mode is one of the most demanded application server architecture in today production environment. But some users mix in their daily jargon the multi-server management domain mode with high availability. In this session, we will learn about the domain mode and high availability in JBoss EAP 6, their differences and look at the ways in a high level how you can leverage high availability with JBoss EAP 6." He has also posted a starter episode on JBoss AS 7.1, JMS and EJB's for those wanting a quickstart.
Max Andersen spent some time sorting out the most round-about-way to deploy an application to OpenShift... it looks like he found it! A must read for all you coders out there with a tablet!
Finally, Mark Little of JBoss fame had some time on his hands and a new Android phone doing nothing in the corner of his desk, so he ported JBossTS to it... you gotta ask yourself... ;-)
Releases
Showcases
Have a great week, weekend and code onwards into 2012!