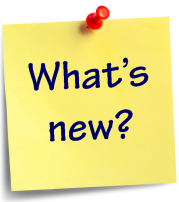 Welcome to this weeks JBoss Editorial, where we bring you up to speed on the latest, greatest in JBoss open source goodness. There have been a ton of project releases, some interesting blogs posted, and we start with an events update.
We kick it off with a few links to the amazing Nobel Prize for Higgs boson, thanks to running on JBoss software. There was a session on it at Camel One and the news broke this week. It did not go unnoticed by Mark Little our big JBoss chief who Tweeted this:
Higgs boson Nobel Prize http://t.co/XSLsrO1dFk with a little help from #jboss #fuse A-MQ http://t.co/iqZIwT44zQ

— Mark Little (@nmcl) October 8, 2013
Events
It seems like the Arquillian project team has had an explosion of releases this week, with Drone Extensions, new containers, new QUnit extensions, and we are left wondering if they were left exhausted on the floor next to their desks after this activity? See below for all the latest news from this team.
This month there will be jBPM workshops in Poland and the UK, check them out if you are in the area.
You can meet some of your favorite JBossians in Munich this month at the JBoss One Day Talks.

There have been some security changes to jboss.org, please take the time to look at them.

Blogs / Articles
Shane has been talking about the Fall of Server Side Web Frameworks this week, so take a look and let him know what your take is on this.
Mad Max and his team have pushed a fix for a Java regression bug that was introduced, so check out the JBoss Tools post and update your Developer Studio 7.0.
Community Teiid project member has contributed a fantastic article on his semantic web project involving a Web Scraping Teiid Translator. Furthermore, the Teiid team is excited by the JBoss Data Virtualization 6 Beta release. Kenny also launched a great demo around this release, check it out over at OSSMentor.
Mr. Barkely has posted More Errai Basics that will take you on a magic bus ride, you don't want to miss this bus!
Ray talks us through CDI in Standard Portlets as made available in the latest JBoss Portal 6.1 release, a howto that will guide your CDI efforts.
Marek is rocking the Wildfly on Fedora by putting together this story around clustering Wildfly using Docker on Fedora.
Ceylon has published a roadmap walking us all the way through their 1.2 release.
Releases
A list of new project releases, enjoy!