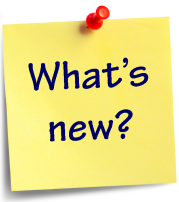 We have come down from the DevNation and Summit highs of the last few weeks.
We have now been given the chance to play with all the new technologies that were announced, right?
You told yourself a few weeks ago that you really wanted to give that xPaaS a try, so have you dug into it yet?
All the amazing JBoss projects you are used to using locally can now be launched on OpenShift and become your platform of choice no matter where you are in the world.
It has been easy for some time now to run anything JEE in the Cloud with aPaaS on OpenShift, meaning you have that JBoss EAP container available for all you do in the Cloud.
You can dive into the new iPaaS technology and put your Camel projects into the Cloud, leveraging your messaging, transformations, ESB and data virtualization capabilities from almost anywhere.
It is time to spin up a new bpmPaaS to fly high with rules, events, and processes that you have running locally but now can run on external cloudy OpenShift based PaaS.
Next you can integrate your mobile experience into the Cloud by leveraging mPaaS, a platform that allows you to make use of a unified push server based on JBoss technologies.
It has never been more fun to be a developer and it has never been more fun to work with our tooling so easily that we can therefore focus once again on what we love to do, develop our projects and applications.
Developer in the Wild
This week I wanted to introduce you to a long time jBPM user, developer, and now core engineer at Red Hat JBoss, Marco Rietveld. He has been working behind the scenes to help maintain jBPM3 for our customers until end of its supported life, he also is contributes a lot of very interesting and deeply technical elements to the current versions of jBPM. You might have seen him around on the various mailing lists or online forums, but here you have a photo sighting so that you can stop him on the street. He is easy going and glad to chat about all things developer, java, BPM, jBPM, and if you ask nicely, Frisbee.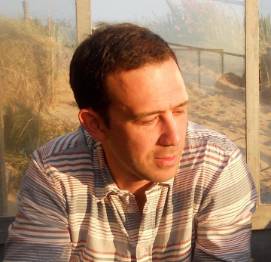 Events
Some of the events you might want to take part in are listed here.
Blogs / Articles
The following articles were collected for your enjoyment:
A fun two part series on how to use Bash to highlight some interesting stuff in your logs and maven builds from Jirka.
Maciej has been busy with deploying jBPM onto WebSphere with a focus on 8.5.x versions.
A great overview of the RHQ teams time in San Fransisco during the DevNation and Summit events. They put together a neat plugin using Aerogear to push notifications from RHQ to a locked phone screen for admins.
Max has a fix for a datasource error in ironjacamar project when using this with JBoss archetypes and examples.
A look ahead at what a future adaptive middleware platform will look like by Mark Little.
Looking to get started with Immutant 2, look no further!
Arun helps you get started with Wildfly on OpenShift in JBoss Developer Studio in Tech Tip #21.
JBoss tools now provides for easy Java 8 installation in your IDE, Max shows you how.
The online workshop series Building the Cool Store is reaching its climax, with this weeks Lab 9 teaching you how to build automated tests on the JBoss BRMS platform.
The first part in a tour of what Errai 3 is all about, starting with part I covering the RPC enhancements.
A small book review was posted by Ioannis on Learning Apache Camel.
The modeshape team posted an article on using a ring buffer for events in 4.0.
Releases
This weeks list of new project releases, enjoy!