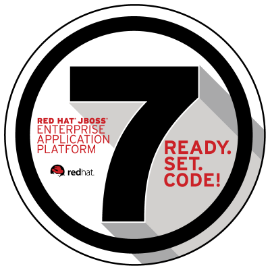 This week was another exceptional Red Hat Summit and DevNation in San Francisco at the Moscone Center.  Social Media was full of buzz all week with all the different Keynotes, Labs and Sessions during Summit and DevNation.  I included some pictures from our booth at the end of the blog.  There is no way to put everything in the Weekly Editorial post so let's highlight a couple of the topics from the week.
The new JBoss Enterprise Application Platform (EAP) 7 release was announced.

  A complete list of additional features is available in the JBoss EAP 7 release notes, but I listed some below:

Java EE 7 certification
Unified domain management over both JBoss EAP 6 and JBoss EAP 7 servers
A unified messaging subsystem, relying on Artemis ActiveMQ
An embeddable, lightweight web server based on the Undertow project
New transactions subsystem, based on the Narayana project
Resilient high availability features including clustering and distributed caching
Memory analyzer and other resource management tools

A new community collaboration project was announced – MicroProfile – whose goal is to make it easier for developers to use familiar Java EE technologies and APIs for building microservice applications.

Microsoft also announced the availability of its .NET Core for Red Hat Enterprise Linux.

During the second day afternoon general session a wedding ceremony was held. With Paul Cormier acting as the ordained official and Jim Whitehurst the ring-bearer, Red Hat presided over the marriage of a couple in what was a touching and romantic ceremony.
There are several recap videos and keynote recordings available including the below:
Now on to the happenings in our open source community!
Releases
Additional Summit and DevNation Sessions
Books Announced
Additional Postings
Thanks for being a part of the JBoss Community and stay tuned for the next Weekly Editorial!
Kenneth Peeples, Shadow-Soft Director of Technical Services
@ossmentor