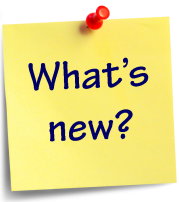 Welcome to another week of fun and projects from the wonderful world of JBoss.org! Thing have started to heat up in the project releases, with a pretty big list of announcements below. Events are picking up and there is enough to read about so let's get to it.
Events
There was some serious JBoss action going on in Rome, Italy this week at CodeMotion 2012 with several talks on JBoss and OpenShift technology. Mircea Markus describes just getting back from Codemotion.it and Eric describes his Codemotion 2012 Rome OpenShift Primer Adventure.
Mighty Max Andersen (or is that Superman?) is in North America this week and pushed out some really great sessions and news at EclipseCon 2012, posting a JBoss Tools and friends at EclipseCon 2012 story from on location.
OpenShift will be show cased at JUDCon 2012 Boston - talk accepted OpenShift state of the Union by Eric D. Schabell.
Infinispan is on the road again, with Galder Zamarrino bringing Infinispan to the Alpes JUG!
Something a little bit out of the ordinary, you can win a free copy of the JBoss ESB Beginner's Guide, check it out and take a chance on becoming the proud owner of your very own guide!
Blogs / Articles
This week there is a wonderful diversification of projects and technologies that have take the time to report back to us on their latest creations, announcements and goings on. Here we start with the Drools & jBPM: Guvnor which has introduced an improved default value handling.
The Errai project announced both new version releases below and the first part in a series, Errai IOC: DI in the Browser (Part 1), check it out. Furthermore, PicketLink has now added PicketLink console extensions.
Not only was the JBoss Tools team busy reporting to us above from EclipseCon 2012, but they have pushed the m2e-wtp project into a full fledged Eclipse project. Check out the ins and outs of moving m2e-wtp project to Eclipse.
Over on Mobile Tech and Stuff, we take a trip through Cordova, a look at the Apache Cordova project.
The JBoss TS team provides an update to STM API over on their blog.
JBoss is working its next generation integration layer in the SwitchYard project and brings us some BPM news by introducing the SwitchYard BPM Task API.
Releases
A big list of new project releases, enjoy!
Infinispan released twice this week:
Thinking of getting involved in a JBUG?
Setting up or running a JBoss User Group? Follow @JBossNews on twitter and catch the next event online especially for you and your group: Switchyard webinar.
Have a great week, weekend and contribute to your favorite JBoss project!