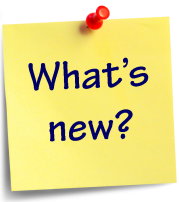 Welcome to another week of fun and projects from the wonderful world of JBoss.org! It was a hectic week last week with everyone and their Uncle getting JBoss AS7.1.0.Final released. This week we see the follow up on that.
Events
jBPM5 had an in depth webinar on Wed 22 February, watch this blog for more details on the recording if you missed it.
Mark Proctor and team will be in London on the 8th of March for a Drools & jBPM Event.
Last week Eric Schabell was talking jBPM, jBPM Migration and OpenShift at the Portugal JUG in sunny Lisbon.

Blogs / Articles
A nice write up on the 'after-the-release' of JBoss AS 7.1.0.Final by Jaikiran, another look by Dimitris Andreadis, Alessio is calling it "the largest release in JBoss history!" and Mark Little covers more here.
Mike Brock schools us on Doing Things In The Right Order over on the Errai blog and also delves into web sockets too!
Micheal Anstis has added Import Functionality for XSL sheets to Guvnor in the Drools project.
Mark Little digs deeply into the JBossTS teams Optimistic STM work.
Over on the Infinispan blog there is a call for feedback by Galder, see if you can drop in and help them out?
Marco Rietveld (ask him about the 'O' and maybe about his Canadian roots!) has posted some thoughts that hit him late one night during a coding session, worth a read!
Releases
Tattletale 1.2.0.Beta2 released, details by Jesper Pedersen.
... as you can see, most of the focus has been on JBoss AS 7.1 so expect more releases to be coming in the aftermath of last weeks release! ;-)
Follow a JBoss developer?
I wanted to point out a few active JBossians that you can follow on twitter as they tend to post interesting stuff about their projects, coding and speaking engagements. Maybe you know them, maybe you don't, give it a follow:
@nmcl (Mark Little)
@tsurdilo (jBPM Web Designer)
@rayme (JBoss developer community, need a speaker then see him)
@jbossdeveloper
@emmanuelbernard (Hibernate, Ceylon)
@maxandersen (JBossTools, etc)
@ericschabell (JBoss, jBPM Migration, OpenShift)
Have a great week, weekend and code on!