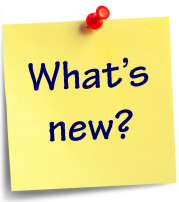 You can tell that it is almost time.
The snow is melting... the sun is coming out more often... you start to wear some of your lighter jackets, and you can just tell that Spring is coming. This also means that we are very near to kicking off the inaugural DevNation conference in San Francisco, California.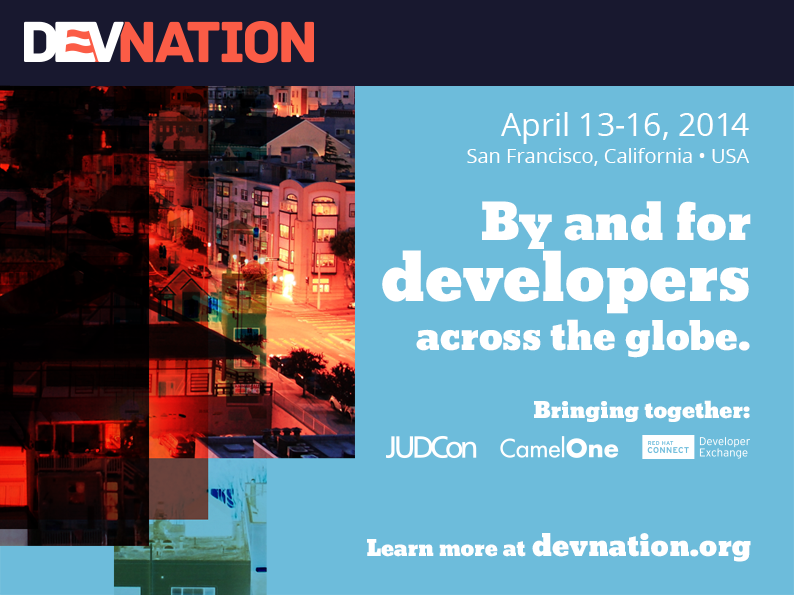 This is going to be a sensational event with leading speakers from all over the development world. Check out this star studded cast, and this are but a few; Gene Kim (Tripwire), Tim Fox (JBoss), James Pearce (Facebook), Kris, Brochers (JQuery), Gavin King (JBoss), Jeremy Edberg (Netflix), and many more. Check out the jam packed agenda and register to join us today.
Developer in the Wild
On the road again and who should I run into, but the lead of the Uberfire project, Jonathan Fuerth. He is Canadian (all good), does wicked impressions from The Great White North album (comedy), is somewhat of an authority on brewing your own beer (has pictures of his brewery), and has a keen interest in unit tests (just ask him!).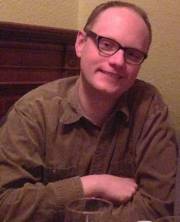 Events
Special attention has been given this week to more JBoss DevNation with reports:
Lucas Holmquist is talking at MobileWeek in NYC April 14th, if you are interested he might be able to get you in but need find him and ask nicely.
Blogs / Articles
The following articles were collected for your enjoyment:
We have a new project to announce this week, welcome to the Simone Project, a Java library for system monitoring.
More tips and tricks with JBoss BRMS & BPM Suite, this time with permissions and BAM component and changing default LDAP configurations. There was another release in the online lab series, Building the Cool Store, this week building your domain model.
We  have some OpenShift fun with JBoss Fuse in the Cloud, get your Twitter on with Claus Ibsen.
Wildfly had a live to follow session on the 25th of March at PTJUG (Portugal), you can pick up the slides here.
WildFly tech tip #16 is out this week, covering clustering and failover. Also a good look at using WildFly 8, JDK 8, NetBeans 8, and JEE 7 in the enterprise.
J. Mazz takes you through a remote install of JON Agent.
Teiid shows you how to read a MS Excel spreadsheet document as a relational table.
CapeDwarf has a new website, check it out.
Releases
This weeks list of new project releases, enjoy!