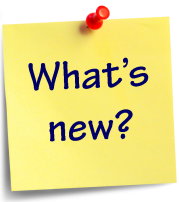 The end of the year is approaching, so the various JBoss projects have been working like busy little elves to get you the latest greatest stocking stuffers before we all take a well deserved holiday season break. There is an amazing amount of news this week so hold on to your hat and here we go!
Events
There was a call for papers for JAX 2012 where JBoss sessions have been submitted. If you have something interesting to tell, put your hat in the ring at http://www.jax.de/input.
Amsterdam hosted the Open Source Conference 2011 (#osc11), details in this blog on the day.
Mark Proctor and team will be heading to Portugal in Feb 2012, "Droosl & jBPM @ ICAART 2012 is now confirmed, myself (Mark Proctor) and Dr Davide Sottara will be there. If you have any interesting research on or with Drools & jBPM that you would like to present on the day, let us know. 6-8 Febuary 2012, Vilamoura, Algarve, Portugal, http://www.icaart.org/tutorials.asp"
Mark Little was at the Future of Middleware (FOME) workshop at Middleware 2011, he summarizes in this nice read.
Word on the street is that you can submit to JBoss World 2012 until mid-January 2012, extensions mean more time to think and plan your great talks. Will we meet you in Boston next year? ;-)
Blogs / Articles
Changing of the guard at RichFaces, with Jay Balunas announcing that Brian Leathem will be taking over the lead position. Good luck to Brian and also to Jay who will be focusing more on mobile and HTML5.
A very cool project has been announced by Heiko Rupp, an RHQ samples project! This is meant to collect samples and extensions around RHQ that could be used in RHQ and also JBoss ON. Users can go there and copy and paste the solutions to get a quicker start themselves. While this project is started by the RHQ project team, everyone is encouraged to come and use the samples, fork the project and enhance it. To make this process easier, the project is hosted on GitHub at https://github.com/rhq-project/samples
Lincoln Baxter III put out a great overview of his tour of Europe and part II of Andrew Rubinger's travels was released into the wild. You don't want to miss these articles!
Nick Bolt talks about builds at JBoss a bit.
Over at Anil's Security & Identity Management Blog we got http://anil-identity.blogspot.com/2011/12/java-identity-jsr-positive-step.htmlhttp://anil-identity.blogspot.com/2011/12/java-identity-jsr-positive-step.html.
Teiid Designer 7.6 release announced new source tabs, this article by the team explains in more detail how they work.
Releases
Showcases
So as the holidays approach, have fun picking out the presents for your family and maybe think about sending something to your favorite JBoss project. I have a suggestion for you, just pick up a bug, knock it out, and attach the fix with "Merry Christmas" so that you can make that magical smile appear on the face of your favorite coder. Remember, tis' the season to give so let your code speak!
Have a great week, weekend and code on!