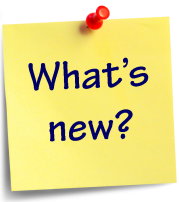 Another week and another update about the wonderful world of JBoss, with this week so much going on that I am not sure if I actually caught it all! Each week we try to bring you an overview of the latest, greatest JBoss project news, keeping you up to speed on the width and breadth of the innovation being done in our house.
Published
A new book entitled JBoss ESB Beginner's Guide goes on sale this week, with a sale for any book $10.99! Pete Muir also submitted an early draft of the Contexts and Dependency Injection 1.1 (CDI, JSR-346) to the JCP, read all about the details.
jBPM / Drools
A very busy week for the Drools team with work completed on Guvnor's support of Limited Entry decision tables which will be available in 5.4.0.Beta1 (or now, if you are able to work with the source from github). Geoffrey De Smet explains how to use the new Analyze button in this release with a video showcase here.

There was a cookbook published on How to Test Rules using xUnit by Edson Tirelli.
On the jBPM side of the project, a version of the jBPM migration tooling was put in the cloud.  This migration project helps you converting your jPDL processes into BPMN2, and they're looking for input and feedback. There was a release of a new version of the web-based designer. The jBPM form designer is coming along nicely!  A new video showing some of the more advanced UI components is available here.
Kris Verlaenen was at the JBoss One Day Event and posted slides.
Technical tidbits
JBoss Ruby
If you haven't heard by now, TorqueBox 2.x is powered by JBoss AS7 which claims to be blazingly fast and lightweight. So, naturally, we want to put those claims to the test and see how TorqueBox 2.x stacks up against the competition. Check out the benchmark results!
JBoss AS 7
Heiko Braun did a JBoss AS 7 talk this last week, slides here. It's not hard to guess, the JBossWS team is currently working on the webservices features for the future JBoss Application Server 7.1.0.
If you are in London on Oct/31st, don't miss the JBoss User & Developer Conference, hosted in the same venue with JAX. Check out the Agenda for a large number of interesting talks. For JBoss AS 7 aficionados, Dimitris Andreadis' recommends:
Java EE in the Cloud, by Pete Muir, showcasing the Red Hat PaaS offering with JBoss AS7.
Racing JBoss AS7 bootup across clouds, by Adrian Cole (jclouds).
Configuration and Management with JBoss AS7, by our Emanuel Muckenhuber.
OSGi in complex Enterprise Applications on AS7, by Thomas Diesler
The SwitchYard 0.2 release contained full JBoss AS6 and JBoss AS7 distributions i.e. modified AS6 and AS7 distributions containing the "bits" to allow it run SwitchYard applications.  SwitchYard 0.3 will also contain a JBoss AS7 Installer, which will allow you to install SwitchYard into an existing JBoss AS7 instance.
Finally, don't miss Andrew saying "You've been lazy!" in his article where you Don't Call it a Comeback!
JBoss events
Showcase
This section is a weekly spotlight on one or two pretty cool items out there in the JBoss community, just to let you know what you might be missing in the shadows.
For the rest of you out there, enjoy your week and eat that pizza while you code on! ;-)