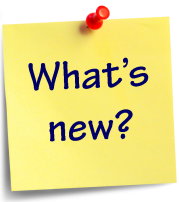 Another week and another update about the wonderful world of JBoss, with this week again we will highlight the latest, greatest JBoss project news!
JUDCon
JUDCon is coming to India in 2012!. Be sure to get your papers sumbitted, the deadline is fast approaching.
QCon
Mark Little and company where at QCon where he was speaking about JBossEverywhere again and with help from Kevin, also trying to reproduce the original JBoss World demo.
Devoxx
This last week was Devoxx in Antwerp, with a huge amout of talks on all things Java but also JBoss. Max Anderson posted his "Three Crazy Weeks" leading up to and including Devoxx.

Ceylon
We have some exciting news on Ceylon, the new JVM based programming language Gavin has been discussing on this blog. We now have a website, a blog and opened up all our source code.
It's official now: Ceylon is close to it's first beta and the team have launched the site at Devoxx. Of course we heard about Ceylon earlier this year but the curtain really came up last week. In great JBoss tradition, it's not just about the specification or implementation, but also about the thriving community that's built up in only a few short months!
Now it is up to you to pop on over there, install the Eclipse IDE plugin and get started providing feedback to the team!
Releases
There have been some new released in the following projects:
Infinispan 5.1.0.BETA5 has just been the released with a few interesting additions and important fixes. As always, please keep the feedback coming. You can download the release from here and you get further details on the issues addressed in the changelog .
JBossWS 4.0.0.CR1 has been released at the end of last week and is currently available for download in binary and source distributions. The release covers both Native and Apache CXF integration stacks and comes with ahuge number of improvements, new features and fixes compared to the previous 3.4.1 final release. Have a look at the news page and the release notes [1][2] for further details.
It took a while to release it (due to other work that needed to be completed first), but the first release of our CDI Spring bridge, aka Seam Spring 3.1.0.Alpha1 is out. The details are on the module main page, and an explanation on how it works is on the documentation page.
Weld 1.1.4.Final release is out! Full release notes can be found here: https://issues.jboss.org/secure/ReleaseNote.jspa?projectId=12310891&version=12318550.
Seam 3.1.0.Beta5 released. This will be the last beta release for Seam 3.1, the next release will be CR1 and our plan is to have it available by the end of this month.
Showcase
This section is a weekly spotlight on one or two pretty cool items out there in the JBoss community, just to let you know what you might be missing in the shadows.
Have a great week, enjoy your weekend and hopefully you will find some time to code!