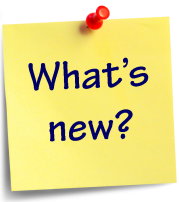 Welcome to another year, yes we are in a new year, in the world of JBoss.org. We must have been hung over from all the festivities as we let a week slip, but are back with a vengeance! This week we again catch you up with the news in our world of JBoss, but not just one week, a full two weeks you get for the price of one. Can't beat that with a big stick...
So hold on to your hats, here we go!
Events
Red Hat Summit call for papers was extended to 11 Jan 2013, so get your papers, stories and session in there, last chance!
Blogs / Articles
Bela Ban knocked out a new Supervisor, it even fixes things automatically! It that is not enough to shake you up, he pushed out a new video on cross-site replication.
Mark Proctor killed Rete! Really! I think the police are searching for him... tips welcome, contact your local station.
Lincoln Baxter III swears JavaScript is the new Perl, what do you think?
Shane Johnson does some OpenJDK tuning tips for you when running a Data Grid, pretty fun and quirky things that even the most advanced Javan can glean something from. He also presents us with a migration cheat sheet from Java EE 5 to Java EE 6.
Mickael Istria gives us an update on the STWBot from the Eclipse world.
Erik-Jan de Wit from Errai discusses Mobile Errai. Also Mike Brock talks about how Errai clusters natively.
Steven Hawkins announces that Jaspersoft is using Teiid!
Heiko Rupp shares a blurb? Along with that he talks about Testing RestAPIs, interesting!
Finally we have a new Asylum Podcast, a long one with James Strachan & Rob Davies talking Fuse... awesome stuff, really don't want to miss this.
Releases
A list of new project releases, enjoy!
Thinking of getting involved in a JBoss User Group (JBUG)?
Setting up or running a JBoss User Group? Follow @JBossNews on twitter and catch the next event online especially for you and your group.
Vote closed!
Are you as curious as I am? The vote for your favorite new project name for JBoss AS closed and we are waiting for the results!!!
Until next time... keep it real, open and in the code.